Shiretoko Five Lakes are famed for its crystal clear lakes and are one of Japan's clearest lakes. Unfortunately I couldn't show you in pictures because it is all snow covered. But the tour guide told me that it is best to visit Shiretoko Five Lakes in Autumn when all the leaves are red and yellow which would be a beautiful sigh to behold! 😍
The Five Lakes (知床五湖)are situated in close proximity to each other and they are in a protected zone by the eco-group. Meaning that, you are not allowed to go there on your own. Hiring a tour-guide is a must. There are only a certain number of people who are allowed to enter into the park per day.
My buddy and I joined a snowshoe tour in the morning before we did the ice walking tour in the afternoon. The weather was perrrrrfect! Really, i had my fingers crossed the previous night. 🤞
Some pictures during the tour:
What should you do when you see a bear in your way in the Shiretoko Five Lakes National Park?
This was the question that I posed to the tour guide. If I remember correctly, his advice was to remain very still and not move. The bear will usually lose interest and leave. It usually would not even come towards you unless you're agitating it. So what's gonna happen if there is a tour group? Well, the tour will get cancelled midway and everyone will have to leave the park! I think this is one of the best reasons to visit Shiretoko Five Lakes National Park in the winter, since all the bears are hibernating and you see no scary animals, just snow rabbits and foxes. Cool.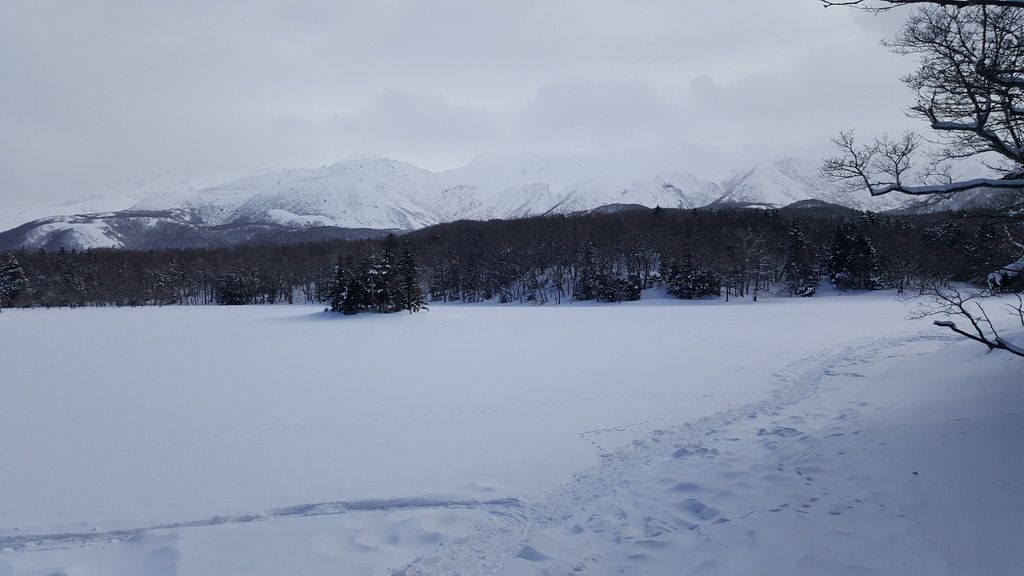 At one point, the tour guide called us to a tree which puzzled me as I thought he was gonna show us something special. But he asked for a volunteer to squat under the tree. Lo and behold!
We finally took a break after reaching the last lake!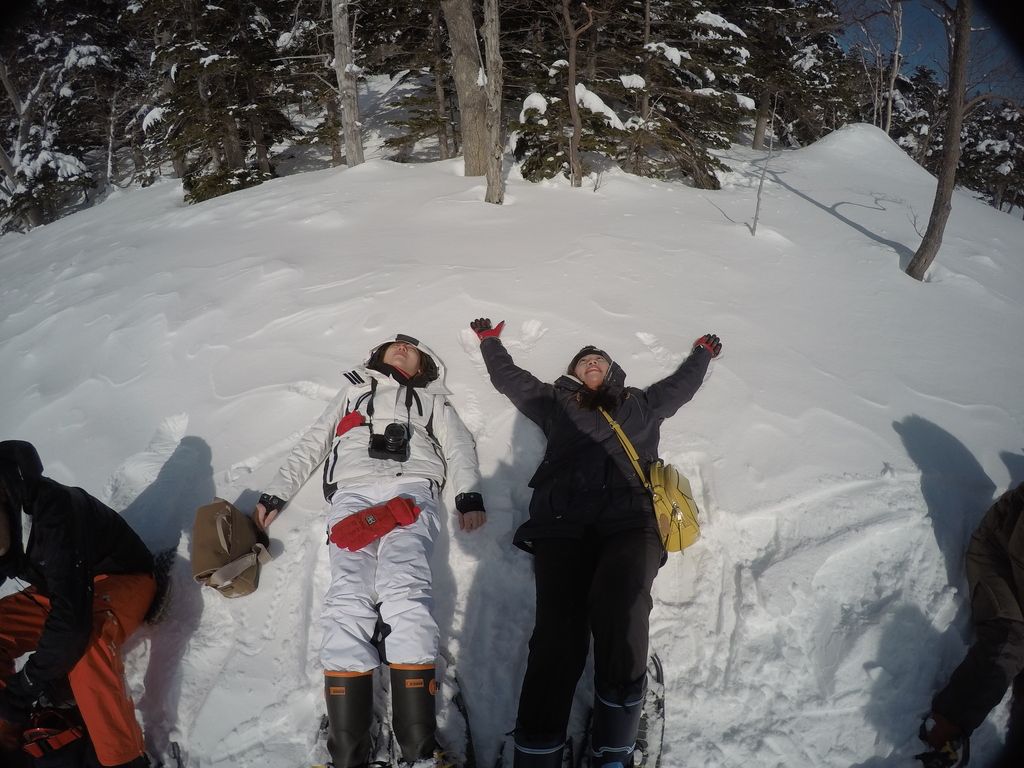 And finally, towards the end of the tour…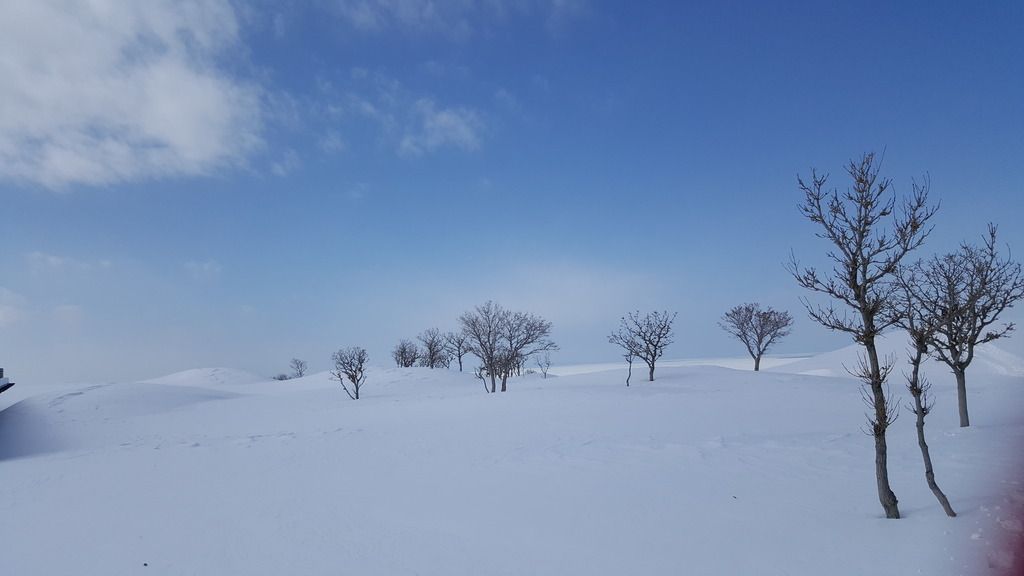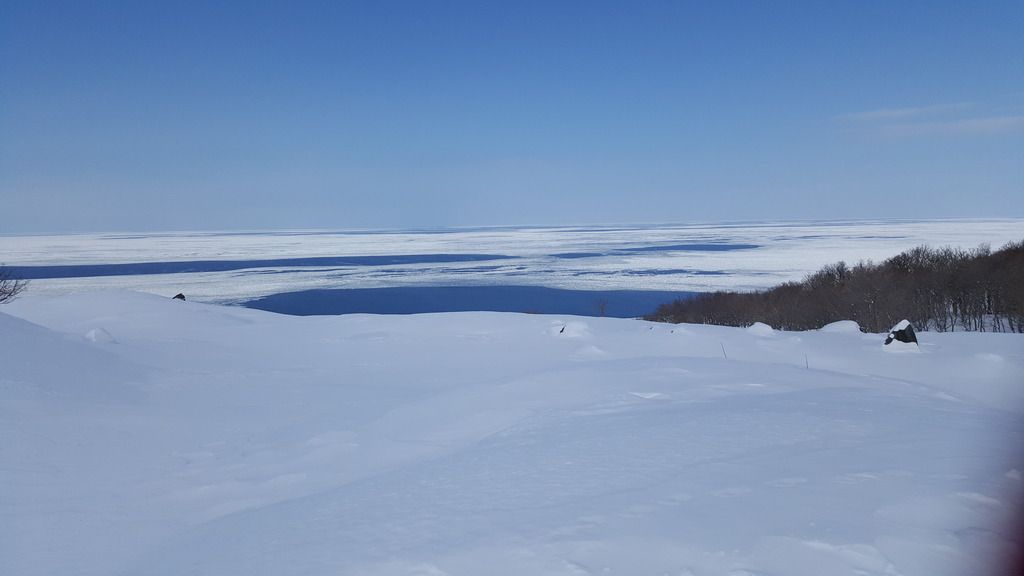 Overlooking a sea of drift ice! This view is probably included in the panorama tours of other tour agencies therefore I think we really got a good deal!
Hope you enjoyed this article.
Some useful information:
Email: info@shinra.or.jp