In this post, I'm gonna share my top 5 must-see spots Hokkaido spots in winter. These spots are recommended to me by the locals while I was living there. If you have only been to Sapporo, then you haven't seen the REAL beauty of Hokkaido.
Spots are not in any particular ranking. All places are accessible via JR trains and buses.
Biei
Biei, also named Patchwork hills, is one of the prettiest places in Hokkaido and Japan. Your favourite Calbee potatoes are grown here if you still do not know. Biei is also famous for its agricultural products such as onions and pumpkin.
The reason why it is called Patchwork hills is because the pattern of its hills are like a patchwork quilt. I admit that I am partially biased to this place as I used to live here.
See also: My life as a helper-san
If you're looking for something that is rustic and countryside, this place is a must-see Hokkaido spot!
2. Furano
Furano is well know for its flower fields in spring and summer. In winter, you can't see any of that but nevertheless it is still pretty like a winter wonderland.
Reasons why Furano is a must-see Hokkaido spot:
At Shikisai no oka (四季彩の丘), you can feed alpacas.
You can enjoy a ride on the snow mobile or just look cool posing with it.
And play with their funny souvenirs in their souvenir shop.
And you can visit a famous cafe..
And grind your own coffee..
While contemplating bout life.
And you wait for the illumination for Ningle Terrace, a shopping villge of 10 small shopping huts selling handmade handicrafts.
3. Shiretoko – Utoro
In winter around Feb to mid March, tons of drift ice (Ryuhyou 流氷) from the Okhotsk sea would gather at Abashiri and Shiretoko. It's a sight not to be missed!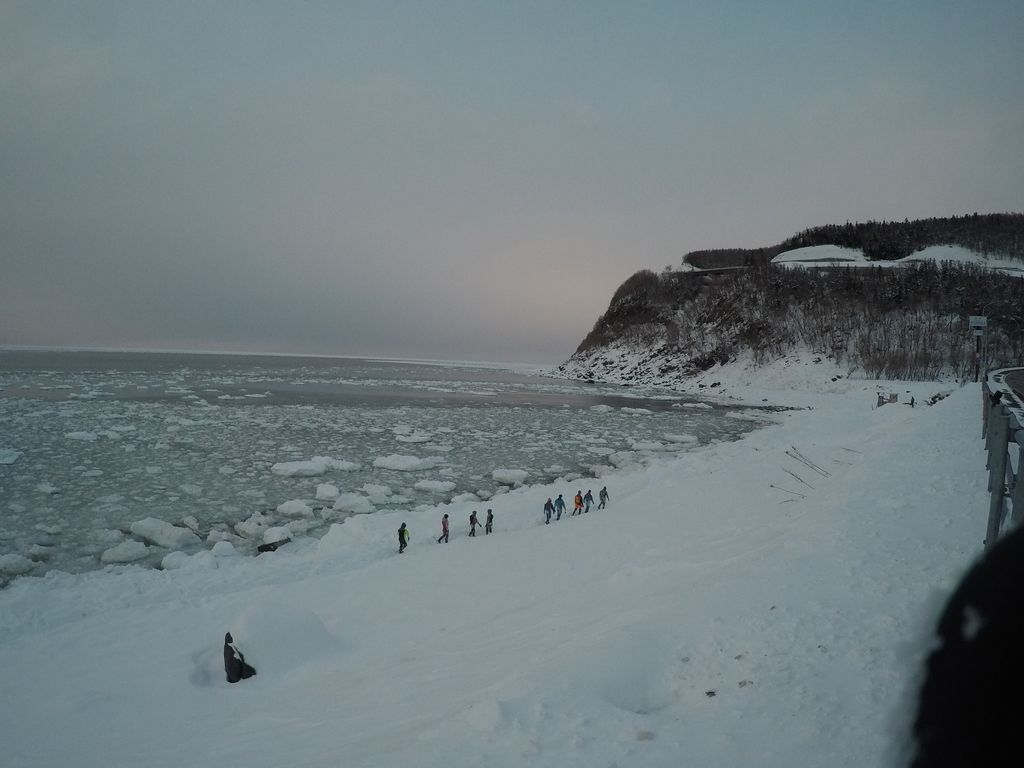 You can do even walk on the drift ice! See here.
You also cannot miss going to the Shiretoko Five Lakes. It is also said that they are one of the clearest lakes in Japan. But in winter they are frozen and covered with snow but still the snow capped mountains are a sight to behold.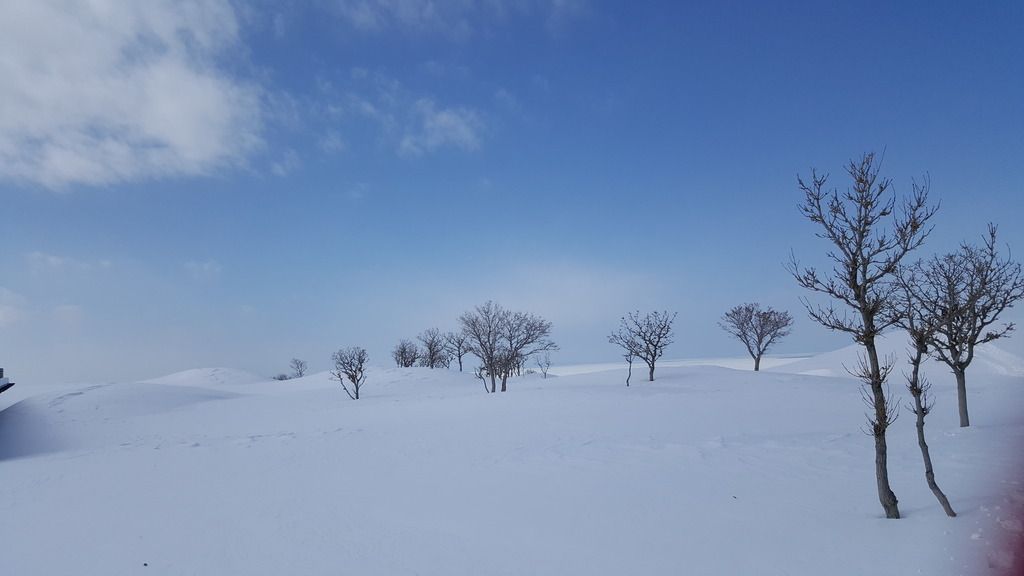 There are snowshoe walking tours conducted for Shiretoko Five Lakes. Bear in mind that this is a protected zone and only a certain number of visitors are allowed into this area and has to be led by a guide. Sightings of wild animals such as bears are not common in winter as they are still hibernating.
4. Teshikaga (弟子屈)
A lot of people don't know that actually Teshikaga is a really beautiful place. It is not common on the tourist radar because of the lack of promotion of its tourist spots. The town is small but not out of the way. People are really friendly here too.
It is a must-see Hokkaido spot because:
Lake Mashu
A huge crater lake that used to formed part of an active volcano.
There's plenty of activities you can do such as hot air balloon rides, canoeing, snowshoe tours. It is also very close to Lake Akan, another famous lake in Hokkaido.
The canoeing experience was really awesome. I had Never in my life canoed at 6am before but now i understood why – because you really get to see the sightings you don't see at other times!
5. Otaru
To be honest, I really only went to Otaru for this Canal and its sweets. It's a huge draw for couples. If you are going to visit with your partner, this is a must-go place with your other half. In winter, this place turns ultra romantic when it snows.
Otaru is also the mecca of pastry sweets (in japanese we call it sweets). Many famous candymakers have their main branch there. For example:
There's also Kitakarou (北菓楼). All these shops have free tastings which is why I usually skip dessert after lunch.
However, beware of the hoards of tourists here.
---
Articles you might be interested in: Hokkaido Food Travel Guide